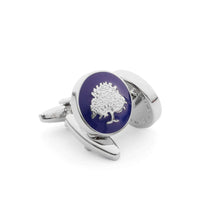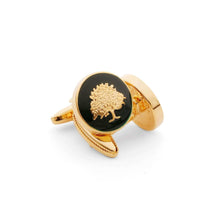 The Oak Gold Cufflink
Robustly steadfast, gold and green, an enduring symbol of reliability and nobility.

Named after Charles II, who hid in a hollow oak tree from his roundhead pursuers after the battle of Worcester in 1651. The Royal Oak tree captures the essence of an English heritage embedded in the green ruggedness of the English countryside. The Royal Oak stands for timelessness in values and style, an unmistakable signifier of authenticity.
Availability:
40 In Stock