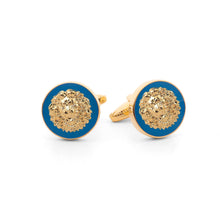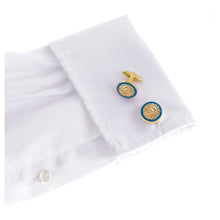 The Golden Lion Cufflink
Wear a miniature portrait of the king of beasts in gold, a universally recognised symbol of power, dignity, courage and nobility.

The Golden Lion is a symbol that cuts across many different cultures. The flowing mane frames the lion's fiercely intelligent features. The iconic face of the lion is immediate and impactful, denoting strength, leadership, wisdom and courage. This cufflink design takes a classical leonine image and reimagines it for the 21st century gentleman of style. If you truly want to make your mark, then Golden Lion cufflinks are your perfect accessory.
Availability:
67 In Stock